Intelligent audio with powerful wireless range
With premium audio performance and powerful wireless reach, the journey towards wireless freedom starts here. Keep desks tidy with a streamlined design ideal for hotdesking when agents need plug and play functionality at every workstation. Prioritise the customer experience with EPOS Voice™ technology that zooms in on the agent's voice. The resulting crisp, clear calls, help them solve issues quickly and calmly throughout their working day.
In today's digital world, companies are more exposed than ever to hostile online threats. When it comes to the security of data, protected pairing and DECT security certification guarantees no third parties are listening in on calls. With its double-sided wearing style for 100% focus and single connectivity to PC, the IMPACT D Series makes high quality wireless DECT headsets accessible to all.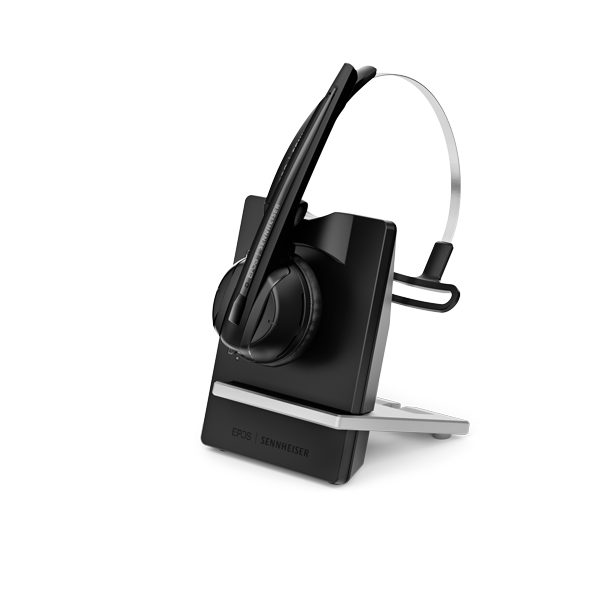 IMPACT D 10 II
IMPACT D 30 II
Key Benefits & Features
Ensure premium audio for clear calls - With EPOS Voice™ and noise-cancelling microphone for natural, clear conversations
Move freely with powerful wireless reach - Up to 55 m in typical offices, up to 180 m line of sight, and up to 12 hours talk time
Connect simply to one device - Plug and play with single connectivity to either desk phone or softphone/PC
Choose your wearing style - Lightweight comfortable headsets to suit your preference, headband, ear hook optional neckband and binaural headset
Easy magnetic docking and charging - Dock the headset to the magnetic charge interface and be sure it's charged and ready to go for your next call
Want to know more?
For more information about the above products, please fill the adjacent form.
Alternatively, contact your Nimans account manager on:
0161 925 1980