Video tech users can trust
Get true Plug & Play that simply works with IDIS DirectIP® technology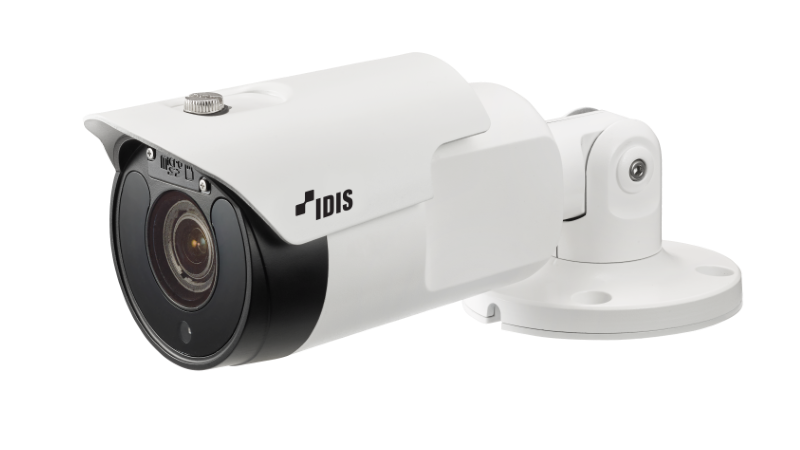 Premier CCTV solutions
IDIS provide end-to-end CCTV solutions comprising of a range of network cameras, NVRs, AI-powered video analytics, accessories, peripherals, and a choice of software built on the cornerstone of true plug-and-play, IDIS DirectIP technology.
IDIS's approach is different to the standard volume sales model. IDIS provides everything systems integrators require to build a complete CCTV system. This single-source model eliminates the pitfalls of mix-and-match sourcing: inconsistent tech support, compatibility issues, varying product lifespans, and unreliable cybersecurity measures. IDIS end-to-end tech avoids project overruns and protects integrators' profits.
IDIS NDAA Range of IP Cameras and NVRs
Introducing the complete line up of IDIS NDAA-compliant cameras and recorders. Featuring HD and UHD network cameras, plus powerful NVR and enterprise-class PC servers that connect seamlessly to a choice of VMS. The new models come with IR, true WDR, IDIS Smart Failover, alarm in/out and two-way audio, and vandal resistance options.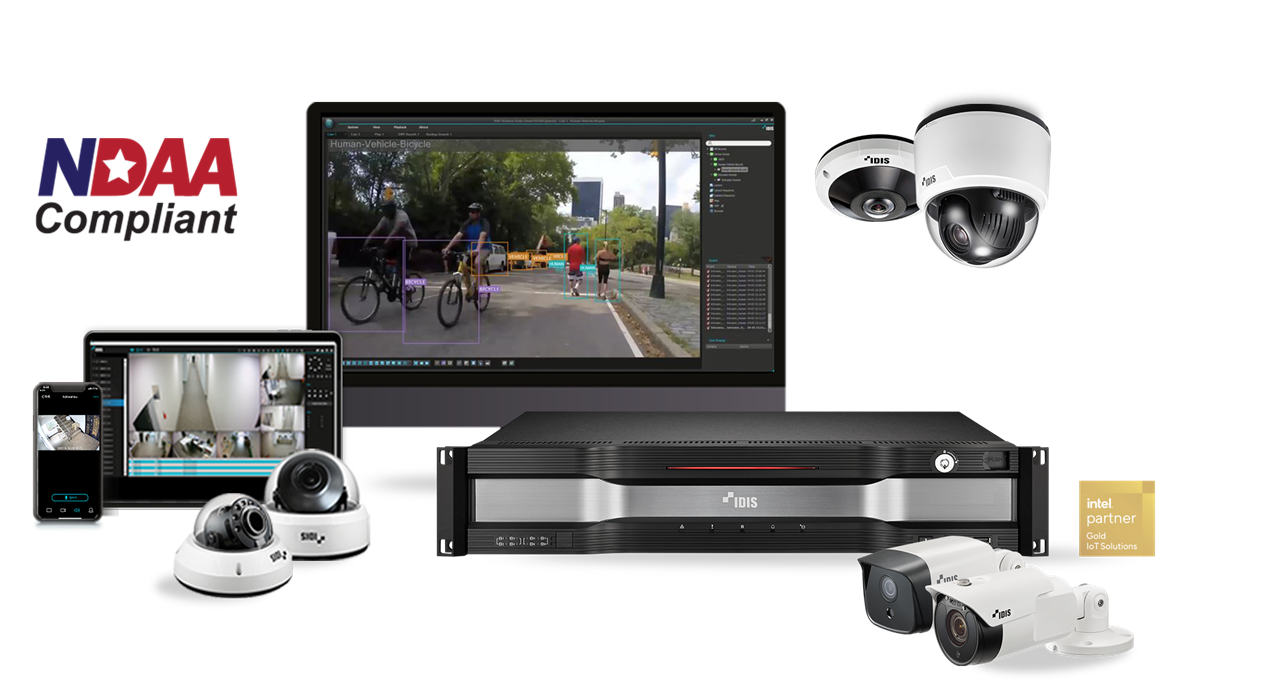 IDIS DirectIP® - IP CCTV without the PC
DirectIP from IDIS is a true plug-and-play, high-definition IP CCTV solution comprising cameras, NVRs, software, and network accessories. DirectIP allows installers to connect cameras and NVRs in just three minutes, while devices mutually authenticate each other to streamline cybersecurity. One-click configuration also means engineers don't need in depth networking or routing knowledge even for multi-site deployments. In other words, it's IP without the PC.
IDIS DirectIP speeds up installation and maintenance, enabling the most efficient method of cabling, and simplifying cybersecurity, to protect integrators' profit margins. The result is happy customers with next-gen video surveillance and a low total cost of ownership (TCO). For integrators successfully delivered projects open the door to recurring maintenance and monitoring revenue, plus upgrade opportunities.
River Island Case Study
River Island scoped its specification for a futureproof system that would be easy to install, cost-effective to run, easy to operate and simple to maintain without impacting on in-store aesthetics or the customer experience. To deliver easily retrievable high-definition images the solution had to include IP cameras, network video recorders and video management software. The solution would need to provide reliable 24/7 cover for strategic locations, including entrance doors, stairwells, and transaction areas throughout each store.
The wholly IP-enabled IDIS DirectIP solution rolled out by River Island includes a mix of HD cameras, network video recorders and licence-free IDIS Center VMS. Designed with robust, resilient network security in mind, the solution eliminates any complexity, making it intuitive and easy for loss prevention managers to conduct investigation remotely and for in-store staff to review and export footage.
Expertise
a dedicated team of security experts
50,000
square ft warehouse
£20M
£20M total stock holding
Expertise
a dedicated team of security experts
50,000
square ft warehouse
£20M
£20M total stock holding
Want to know more?
For more information about the above products, please fill the adjacent form.
Alternatively, contact your Nimans account manager on:
0161 925 1980