Sound you can trust
EPOS is the leading provider of high-end audio and video solutions;
empowering businesses around the world to better communicate and collaborate.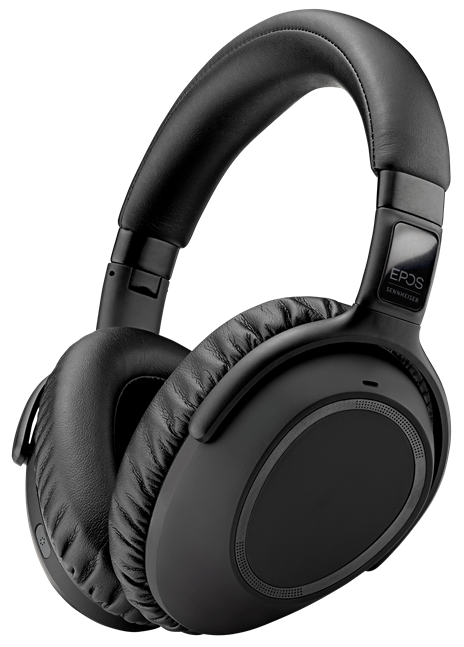 EPOS I Sound You Can Trust
EPOS is the leading provider of high-end audio solutions; empowering businesses around the world to better communicate and collaborate - anytime, anywhere and on any device. They use the most advanced audio and collaboration technologies to create solutions that are powerful, reliable, and easy to use.

If you're as existing EPOS resellers, or simply want to offer your customers greater choice, there's never been a better time to speak to Nimans. Nimans is the UK's leading distributor of EPOS Enterprise Solutions, offering resellers a host of additional benefits including access to loan stock, pre and post-sales support, training for your teams as well as the largest stock holding in the channel.

Take a look at EPOS ADAPT, IMPACT, and EXPAND product lines.
EPOS ADAPT Line
Work Your Way
EPOS ADAPT Line ensure flawless business calls and boost concentration with headsets that offer Hybrid Adaptive ANC and optimised music experiences.

View EPOS ADAPT
EPOS IMPACT Line
When Talk Matters
EPOS IMPACT Line ensure excellent customer experiences with a line of premium audio tools for optimal comfort, easy call handling and rich, natural sound.

View EPOS IMPACT
EPOS EXPAND Line
Collaborate Seamlessly
EPOS EXPAND Line a premium line of collaboration tools for professionals who demand a seamless teamwork experience – no matter the location.

View EPOS EXPAND
EPOS BrainAdapt

TM

EPOS solutions are built on BrainAdaptTM - pioneering technology designed to help your customers stay focused and productive in hybrid meetings. With all products, audio and video, being designed for your brain, EPOS enables users on both sides of virtual meetings to communicate better.
Learn more about EPOS BrainAdapt
EPOS ADAPT 660
Maximize focus and productivity anywhere with a headset powered by EPOS AI™ for personal audio with superb call clarity, stereo sound and adaptive ANC. Unique UC optimized solution with machine learning enhanced microphone performance. Certified for Microsoft Teams.
Features
Superb call clarity powered by EPOS AI™
Regain concentration anytime, anywhere
Get organised with Alexa
Ensure clear calls with UC certified solution
Experience superior sound to increase focus
EPOS EXPAND Vision Series

Welcome remote colleagues into the meeting room with intelligent video conferencing equipment. The EPOS EXPAND Vision Series keeps everyone in the picture and ensures their voices are heard. Video conferencing as it should be – easy and ready to go when you are.

EPOS EXPAND Vision 1

Compact, portable USB webcam delivers ultra-sharp video and exceptional voice pickup at home, on the go, or in an individual office space. Look and sound professional with EPOS Audio™ and a 4K camera optimized to produce the best picture in any light conditions.
Features

Ultra-high-definition video
Exceptional voice pickup
Instant picture control
Quick and easy setup
EPOS EXPAND Vision 3T

All-in-one video solution for today's smart office. Join meetings with just one touch and enjoy a full Microsoft Teams experience. Enhance collaboration with full HD video, exceptional voice pickup and noise cancellation – powered by EPOS AI™.
Features

Easy setup. Easy maintenance
One-touch join
Like being there
Microsoft Teams certified
Want to know more?
For more information about the above products, please fill the adjacent form.
Alternatively, contact your Nimans account manager on:
0161 925 1980