Integrated UNIVERGE BLUE applications
The range of integrated applications that make up UNIVERGE BLUE cloud services is changing how organisation communicate and collaborate, allowing businesses to streamline operations and organise their workforce no matter where they work; the home, office, or hybrid working.
A single application to help remote workers stay engaged and connected
Whether you're working from your office, or your living room, the UNIVERGE BLUE® CONNECT Desktop and Mobile Applications ensure your communications and collaborations run smoothly, so everything is business as usual.
Take your business phone number, conversations, and more with you wherever you go.
Access all of your company contacts.
Send and receive chats and view conversation history.
Real-time presence indicators show you if a colleague is available for a quick call or chat.
CONNECT
A fully integrated cloud-based unified communications (UC) solution
UNIVERGE BLUE® CONNECT combines your phone system, chat, video, screen sharing, file management and conference calling into a seamless experience that fits with your business size, needs, and work style.
Allows mobile devices to become part of the CONNECT phone system.
Increase workforce flexibility virtually anywhere, anytime, and on any device.
Transcribes voicemail messages to text and email for efficient voicemail handling.
UNIVERGE BLUE with and for Teams
Get the best of both worlds
MEET
Connect, engage and collaborate virtually from anywhere at any time
Galvanises remote workforces, transforming both your user and customer experience
Integrates audio, video and screen sharing into a turnkey cloud-based video conferencing platform
Flexible how, when, where and with whom collaboration.
Increase workforce productivity with intuitive communications tools, such as messaging to video transfer, one-click screen sharing and in-meeting chat.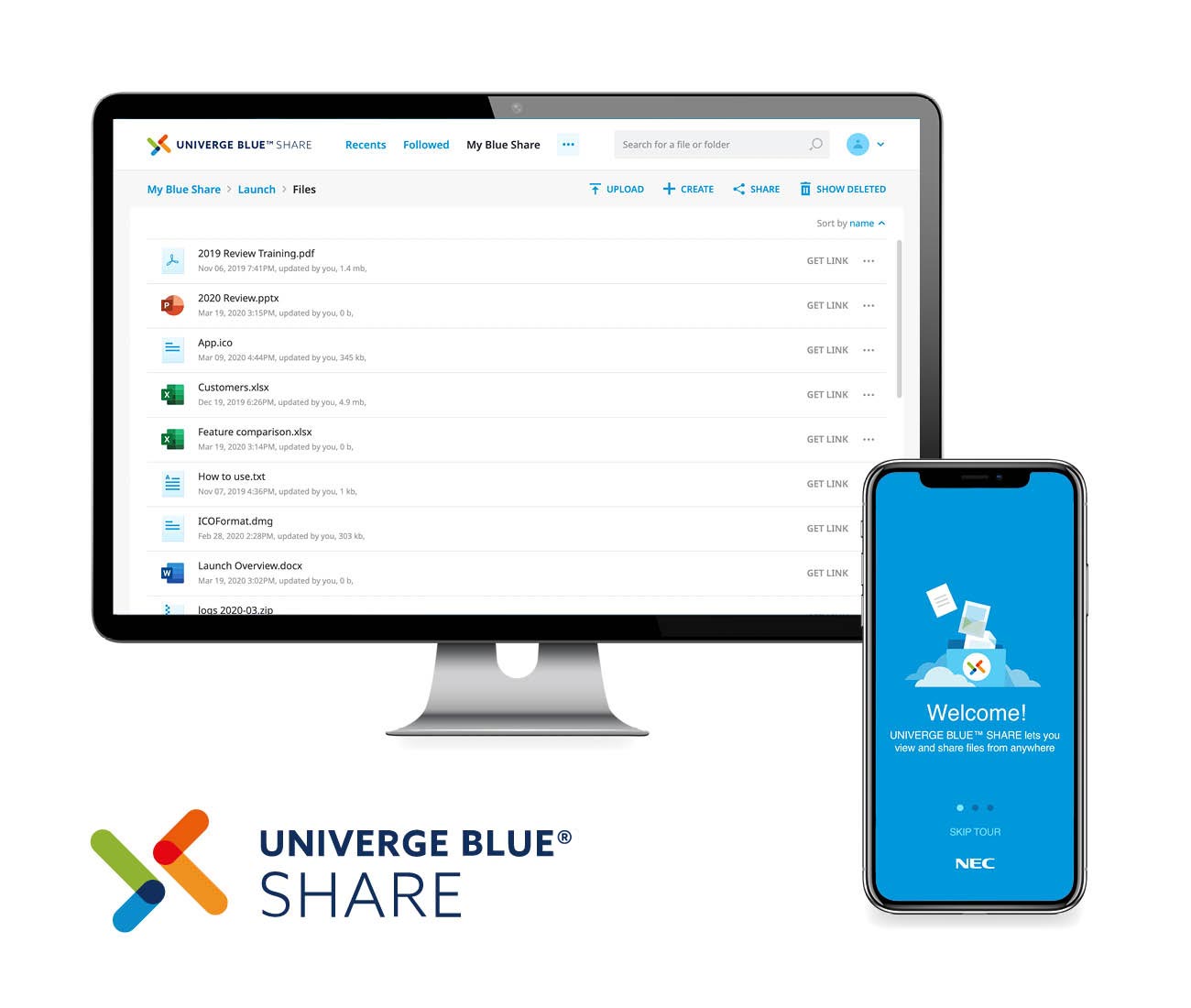 SHARE
Simplifying and securing the sharing of digital documentation
Improve team collaboration, streamline workflows and increase decision making speed with UNIVERGE BLUE® SHARE file sharing and backup. With direct access to the application from any device, teams can review recent files and backup documents quickly, no matter their location.
Real-time backup of all files, mobile photos, and videos from any device
View the most current version of files and co-edit documents in real time from any device
Integrates with Windows file server, Exchange® Email, Active Directory, Outlook®, Office®, and Office 365®
ENGAGE
A highly customizable cloud-based contact centre solution
Improves the handling and oversight of communications through a range of agent and supervisor contact centre services.
Highly flexible solution including easy deployment for remote / home workers.
Scalable from the smallest call-centric teams to large omni-channel environments.
Streamlines incoming inquiries from multiple channels using smart routing and delivers context to agents for optimal customer experience.
Compatibility with most CRM and ERP systems and collaborative apps.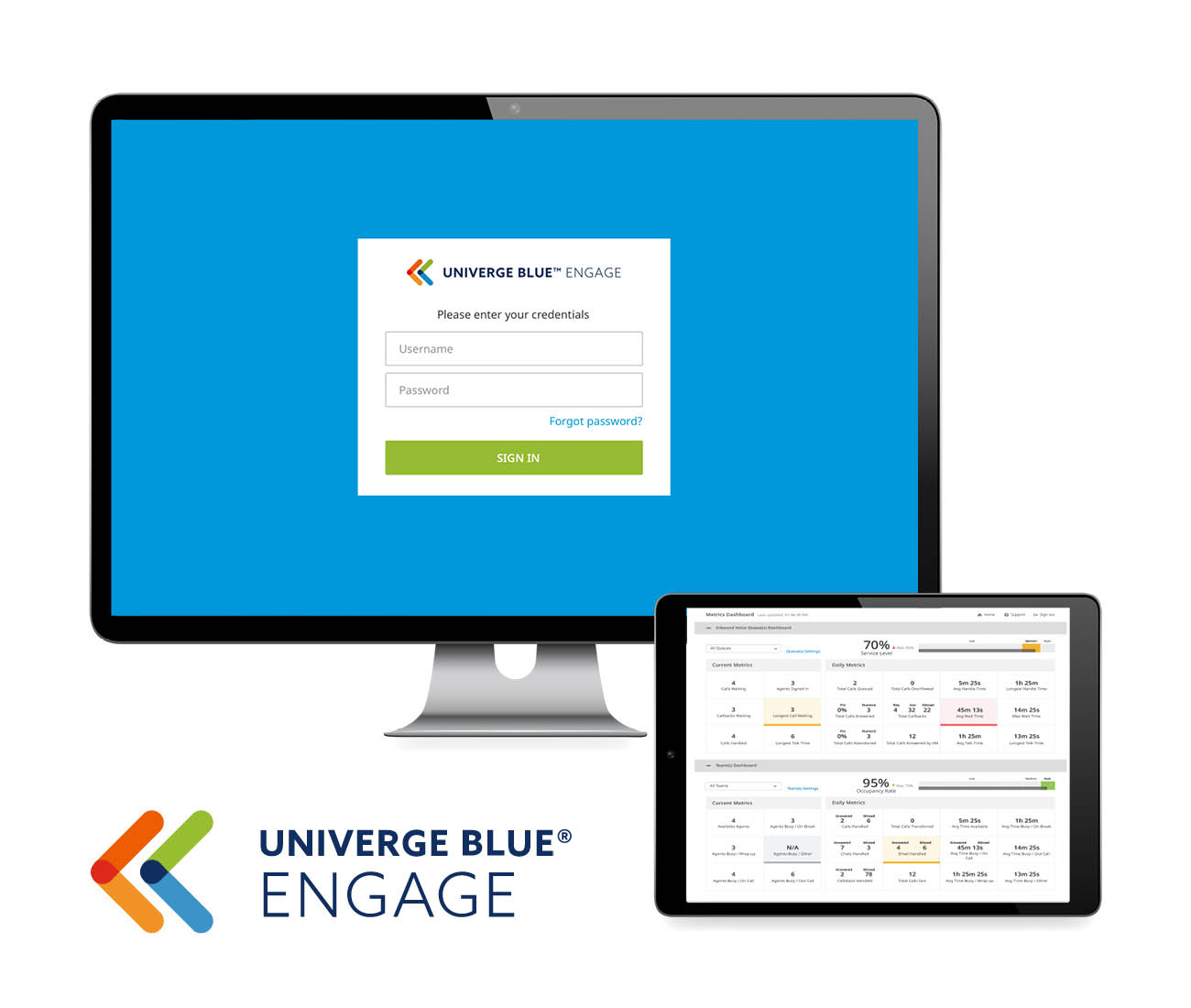 Want to know more?
For more information about the above products, please fill the adjacent form.
Alternatively, contact your Nimans account manager on:
0161 925 1980